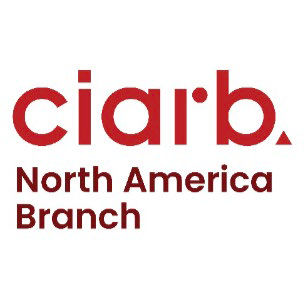 Wednesday, March 15, 2023, at 1:00 p.m. EDT/10:00 a.m. PDT
CIArb-NAB proudly honors the accomplishments and contributions of women in the field of Alternative Dispute Resolution!
Despite progress made by some individuals in the field, the overall representation of women remains low in comparison to men. In this program, three diverse and accomplished female arbitrators will share their unique experiences, perspectives and challenges in the field of alternative dispute resolution.
The panelists, Rose Rameau, Esq., FCIArb, Nancy Thevenin, Esq., FCIArb, and Ava Borrasso, Esq., C.Arb, will reflect on the challenges they have faced, including gender-based bias and discrimination, balancing work and personal responsibilities, as well as overcoming the lack of diversity in ADR. The panelists will delve into the strategies and techniques they employ to tackle the challenges and discuss their initiatives in meeting various challenges faced by women in ADR. They will also assess the state of gender equality efforts in the field of ADR.
The panel will be interviewed/moderated by Shakhzoda Tuchieva, Esq., pursuing the Doctor of Juridical Science Degree (S.J.D) at the University of Pittsburgh School of Law.
This program aims to provide valuable insights and practical information to support ongoing professional development and improve the effectiveness of dispute resolution practices.
Register here for the event: https://us06web.zoom.us/webinar/register/WN_dQ2Eibt-RwiuK3_DGzXL7A
Panelists and Moderator Bios:
Ava Borrasso C.Arb
Ava Borrasso is an arbitrator and litigator with more than 30 years of experience in international commercial arbitration and litigation. She has served as emergency, sole, chair and panel arbitrator and counsel in a variety of commercial and international disputes. She is a Chartered Arbitrator and Fellow of the Chartered Institute of Arbitrators and serves as Vice-Chair of Membership of CIArb's North America Branch and a member of its Board of Directors. She is a Panelist of the ICDR and AAA Commercial and Large Complex Commercial Panels, CIArb's Presidential Panel of Arbitrators, the BVI International Arbitration Centre, ICC listed and LCIA member.
Ava's work in arbitration has been recognized by Who's Who Legal, Legal500 Latin America, Best Lawyers in America, and Best Law Firms. Additional information is available at www.ajborrassolaw.com.
Nancy, M. Thevenin, FCIArb
Nancy M. Thevenin is an international arbitrator and mediator based in New York City. She is a Fellow of the Chartered Institute of Arbitrators, an adjunct professor of the International Commercial Arbitration course at St. John's University School of Law, a past chair of the New York State Bar Association's International Section, and a Member of the ICSID Panel of Arbitrators for the Republic of Haiti.
Ms. Thevenin's experience includes handling disputes for multinational companies and governments in the construction and engineering, financial services, commercial real estate and aviation industries, often involving issues concerning mergers and acquisition, sales, distribution, licensing, technology transfer and leasing agreements. A graduate of Cornell University and Tulane Law School, Ms. Thevenin started her practice as an international litigation and arbitration practitioner in Miami, Florida, then served as deputy director of arbitration and ADR for North America for the ICC International Court of Arbitration in New York, and thereafter, she was a special counsel in and global coordinator of Baker & McKenzie's International Arbitration Practice Group. Ms. Thevenin works in English, Spanish, French and Haitian Creole.

Rose Rameau,Esq., FCIArb
Rose Rameau is a leading practitioner and a Fulbright Scholar in the Field of International Arbitration. She is trained in civil and common law and is licensed in Paris and the United States, and is a Barrister and Solicitor of the Supreme Court of Ghana. Rose represents Host States and investors in investment disputes. She is a Fellow of the Chartered Institute of Arbitrators in the UK, an ICC Court Member, and a Member of the Permanent Court of Arbitration. She is fluent in English, French, Spanish and Creole.
Rose is a Visiting Professor in international law and International Arbitration at Georgia State University College of Law.  She is also an ICC court member for Haiti and was appointed to the PCA by the Haitian Government.
Shakhzoda Tuychieva
Shakhzoda Tuychieva, is pursuing the Doctor of Juridical Science Degree (S.J.D) at the University of Pittsburgh School of Law, where she is writing her dissertation on the "Legitimacy of Investment Treaty Arbitration". She is serving as a Graduate Student Assistant and Teaching Fellow in the Career Development Section for the International Studies Department at the University of Pittsburgh. She is also a fellow of the 2023 ABA Section of Dispute Resolution.
Prior to her LL.M. degree, Shakhzoda practiced investment law and arbitration, and worked as Secretary at Tashkent International Arbitration Center and as Deputy Dean at Tashkent State University of Law. For the past two years Shakhzoda has been serving as a coach for the Vis Moot team, as well as FDI Team advisor at Tashkent State University of Law. She is a graduate of law from Uzbekistan (Central Asia) and has an LL.M. degree from Penn State Law (2022).