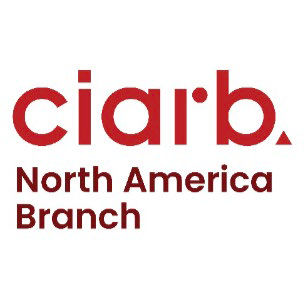 Wednesday, April 19, 2023, at 4:00 p.m. EDT/1:00 p.m. PDT
CIArb-NAB's monthly webinar series "Ask the Arbitrator" presents an interview with Arbitrator, Ms. Sandra Jeskie, Esq., on Wednesday, April 19, 2023, at 4:00 p.m. EDT/1:00 p.m. PDT.
Ms. Jeskie started her professional journey as a computer scientist, and from there moved on to business, and then to the legal profession. Her ADR experience includes across arbitration, mediation, serving as an early neutral evaluator and special master to the courts. Despite her diverse case portfolio that includes highly technical cases, complex business disputes, and varied court matters, technology has been a common thread throughout her career. Cariana Jones, a Juris Doctor (J.D.) candidate at the University of Pittsburgh School of Law, will interview Sandra Jeskie to gain insights into her professional journey.
The Ask the Arbitrator program aims to provide valuable insights and practical information to support ongoing professional development and improve the effectiveness of dispute resolution practices.
Register here for the event: https://us06web.zoom.us/webinar/register/WN_eZD0TFmsTK6-B3_PyV3Iug
Bios
Sandra A. Jeskie is an arbitrator, mediator and attorney in complex disputes involving technology, intellectual property, and complex commercial matters. She also serves the courts as a special master, mediator, and judge pro‑tempore in a variety of business disputes. She serves as a neutral for the AAA, ICDR, and CPR; is a Fellow of the College of Commercial Arbitrators (CCA); Fellow and immediate past Chair of the North American Branch of CIArb; and has been recognized by the Silicon Valley Arbitration and Mediation Center (SVAMC) as a leading technology arbitrator and mediator on its Tech List. She is past president of the International Technology Law Association, member of the American Law Institute and board member of SVAMC.
Ms. Jeskie is a co-author of chapters in the acclaimed treatise Business and Commercial Litigation in Federal Courts and International Commercial Arbitration Practice: 21st Century Perspectives.  She has taught at more than a hundred professional education conferences in numerous cities around the world.  She holds an MBA in finance and a B.A. in computer science. Before practicing law, she worked as a computer scientist.
Cariana M. Jones is a candidate for Juris Doctor (J.D.) at the University of Pittsburgh School of Law with special interest in private international law and ADR. She is Research Assistant to Prof. Ronald A. Brand, the Academic Director of the Center for International Legal Education (CILE). She holds a dual Master of International Business Management & Innovation from Universidad Católica de Ávila (UCAV) and Barcelona Executive Business School (BEBS) in Spain. She earned her B.A. in Political Science and Sociology from Syracuse University.
Before discovering ADR, Cariana worked in Supreme Court litigation and appellate practice in Manhattan, New York. She spent this past summer advocating for survivors of sexual abuse and discrimination in Pennsylvania and New York, specializing in claims brought under the Child Victims Act (CVA). Before this, she taught English throughout Italy and Switzerland. She is currently pursuing her fluency certifications in both Spanish and Italian.