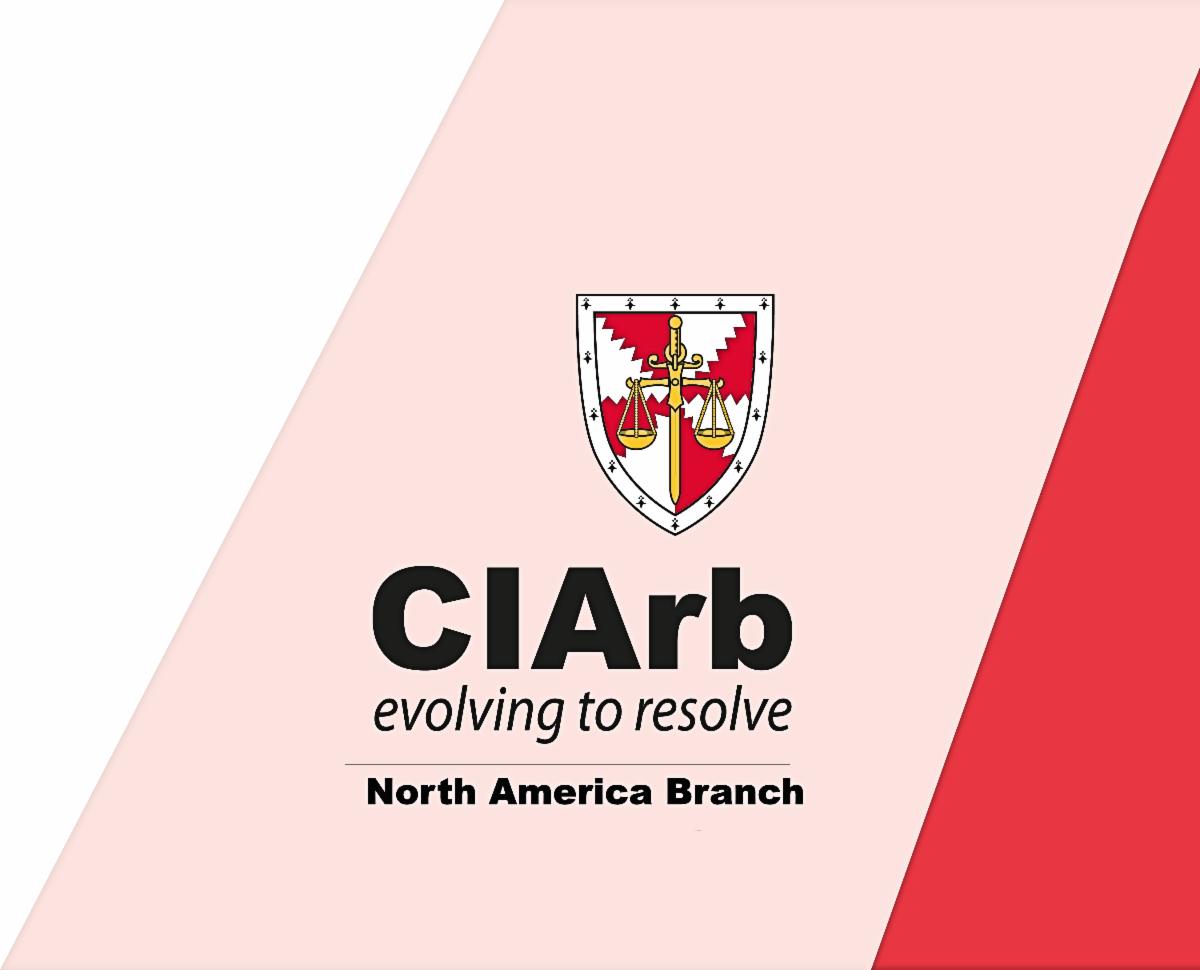 Wednesday, November 16, 2022, at 1:00 p.m. EDT/10:00 a.m. PDT
CIArb-NAB's monthly webinar series "Ask the Arbitrator" presents an interview with Arbitrator, Ms. Cristina M. Wagner Mastrobuono on Wednesday, November 16, 2022, at 1:00 p.m. EDT/10:00 a.m. PDT. Ms. Mastrobuono will be interviewed by Mr. Divij Kumar, an International Arbitration Scholar candidate for the White & Case International Arbitration LL.M program at the University of Miami, School of Law in Florida. (See bios below).
Ask the Arbitrator series features hour-long sessions of light-hearted conversations with seasoned international arbitrators, each month, that are not only fun, but also substantive, with a focus on how to break into the field of international arbitration, or how to best position oneself to get the arbitration work in international arena. The monthly series is intended to promote and integrate the Chartered Institute of Arbitrators and its members, as well as the participating student community, outside of the more formal educational programming, and provides ADR community with content that speaks to the practical skills and strategies employed by skilled Arbitrators and Mediators. The interviews delve into topics of interest to the arbitrators, educators/ law students, and generally include a moderated question and answer session.
Biographies:
Ms. Cristina M. Wagner Mastrobuono is an arbitrator focused on infrastructure, corporate and commercial law. She is a Fellow of the Chartered Institute of Arbitrators (CIArb) and a founding member, currently Vice-Chair of the CIArb Brazil Branch. She has a long experience as a Counsel at the Legal Office of the State of São Paulo, Brazil, where she has occupied various high-profile positions across practice areas including Inheritance Taxes, Corporate and Infrastructure Law. This allowed her to gain experience in public business law involving all forms of interaction between the public and private sectors, such as structuring concession projects, privatization and deregulation processes, constitution of real estate investment fund, assignment of receivables and corporate law aspects of state enterprises and state-owned companies. In January 2020, she started her own office with focus in arbitration and strategic consultancy.
Ms. Mastrobuono is a JD from Universidade de São Paulo and holds an LLM degree from the University of Chicago. She is also a member of the Board of InfraWomen Brazil/IWB and IBDiC – Instituto Brasileiro do Direito da Construção. Recognised as a "valuable practice" by Leaders League she acts in arbitrations related to the infrastructure sector and corporate law.
Mr. Divij Kumar is an advocate and international arbitration scholar candidate pursuing the White & Case International Arbitration LL.M. program at the University of Miami, School of Law.  Having been offered an international arbitration practicum, he assists Adj. Prof. John H. Rooney, Jr., Esq., in coaching the University of Miami team for the upcoming 30th Willem C. Vis International Commercial Arbitration Moot Court Competition.
Mr. Kumar is licensed to practice law in New Delhi, India. Since 2021, he has been working as a research assistant with Prof. Dr. Julien Chaisse, a world-renowned expert in the domain of international arbitration and international law at the Hong Kong University in Kowloon, Hong Kong.  He has also volunteered with Professor Dr. Atilla Tanzi, Chair Professor of International Law at the University of Bologna, Italy, in his research on issues concerning international state responsibility and the principle of 'jura novit curia'. In India, Divij assisted the bilateral investment treaty team at P&A Law Offices, and the dispute resolution team at DMD Advocates, representatives to parties in some of India's largest and most recent international arbitrations, in conducting research on the setting aside of foreign awards, lifting of corporate veil, and the enforcement of arbitration awards against third parties.
Mr. Kumar's credentials are supplemented by his academic wisdom through his continued learnings at the Hague Academy of International Law (HAIL), Geneva Centre for International Disputes Settlement (CIDS), Latin American International Arbitration Course (LAIAC), and Tour de Arbitration in Paris, France. He also holds a Diploma in Law and Practice of Arbitration from the National Law University in New Delhi, India.
This program is free, but space is limited.
To register, go to: https://us06web.zoom.us/webinar/register/WN_hTRfHunvTam0A3YpVCzfTA