Wednesday, October 19, 2022, at 1:00 p.m. EDT/10:00 a.m. PDT
CIArb-NAB's monthly webinar series "Ask the Arbitrator" presents an interview with International Arbitrator, Jean Kalicki on Wednesday, October 19, 2022, at 1:00 p.m. EDT/10:00 a.m. PDT. Jean Kalicki will be interviewed by Blanca del Carmen Martínez Mendoza, Chair, Social Media Subcommittee of CIArb-NAB (See bios below).
Ask the Arbitrator series features hour-long sessions of light-hearted conversations with seasoned international arbitrators, each month, that are not only fun, but also substantive, with a focus on how to break into the field of international arbitration, or how to best position oneself to get the arbitration work in international arena. The monthly series is intended to promote and integrate the Chartered Institute of Arbitrators and its members, as well as the participating student community, outside of the more formal educational programming.
The series will provide ADR community with content that speaks to the practical skills and strategies employed by skilled Arbitrators and Mediators. The interviews will delve into topics of interest to the arbitrators, educators/ law students, and generally include a moderated question and answer session.
Biographies: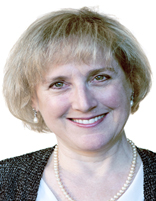 Jean Kalicki is an independent arbitrator, associated with Arbitration Chambers, who specializes in investment disputes and complex international cases; until 2016, she was a Partner at Arnold & Porter LLP.  Ms. Kalicki is a member of the Governing Board of the International Council for Commercial Arbitration (ICCA) and of the International Chamber of Commerce (ICC) Commission on Arbitration; she previously served as a Vice President of the London Court of International Arbitration (LCIA) and on the Board and Arbitrator Council of the American Arbitration Association (AAA). She is the co-editor of two books on the future of investor-State dispute settlement and evolution and adaptation in international arbitration, and a former adjunct professor at Georgetown and American University Law Schools.
In addition to many other top rankings, Ms. Kalicki was named Chambers' only "Star Arbitrator" (above Band 1) in the USA for 2019 and 2020, Global Arbitration Review's "Best Prepared/Most Responsive Arbitrator" worldwide for 2017; Best Lawyers' "Lawyer of the Year" for International Arbitration-Commercial in New York (2022) and International Arbitration-Governmental in both NY (2017 and 2019) and Washington DC (2016); and one of Law360's "Five Most Influential Female International Arbitrators" in the world for 2016
Blanca del Carmen Martínez Mendoza is a Mexican lawyer specializing in international arbitration, international trade law, public international law, as well as constitutional and administrative law.
Her experience includes investment arbitrations representing Mexico and participation in the negotiation processes of international agreements as a member of the Legal Counsel Office at the Ministry of Economy in Mexico. Her practice has also been focused on domestic administrative and constitutional proceedings and tax law.
She is a lecturer at the National Autonomous University (UNAM) in Mexico. 
This program is free, but space is limited.  To register, go to:
https://us06web.zoom.us/webinar/register/WN_cXsoj1JZRY6XGbB1MuA7Dw