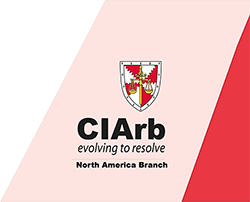 Friday, August 19, 2022, at 2:00 p.m. EDT/11:00 a.m. PDT
CIArb-NAB's new monthly webinar series "Ask the Arbitrator" presents an interview with Amb. (r.) David Huebner on Friday, August 19, 2022, at 2:00 p.m. EDT/11:00 a.m. PDT. Amb. David Huebner will be interviewed by Sunu Pillai, FCIArb, current Treasurer of CIArb NAB. (See bios below).
Ask the Arbitrator series features hour-long sessions of light-hearted conversations with seasoned international arbitrators, each month, that are not only fun, but also substantive, with a focus on how to break into the field of international arbitration, or how to best position oneself to get the arbitration work in international arena. The monthly series is intended to promote and integrate the Chartered Institute of Arbitrators and its members, as well as the participating student community, outside of the more formal educational programming.
The series will provide ADR community with content that speaks to the practical skills and strategies employed by skilled Arbitrators and Mediators. The interviews will delve into topics of interest to the arbitrators, educators/ law students, and generally include a moderated question and answer session.
Biographies:
Amb. (r.) David Huebner has handled more than 300 arbitrations in three dozen jurisdictions around the world. He was based for extended periods in Tokyo, Shanghai, and New York, and now practices from Los Angeles. He has particular expertise in the technology, life sciences, new energy, and media/entertainment sectors, and the Silicon Valley Arbitration & Mediation Center has regularly named him to its "Tech List" of the "world's most accomplished technology neutrals."
A graduate of Princeton University (summa cum laude) and Yale Law School, Amb. Huebner is a licensed solicitor in England & Wales, member of the Bars of California, New York, and DC, Fellow of the College of Commercial Arbitrators, Chartered Arbitrator and Fellow of the Chartered Institute of Arbitrators, and life member of the Council on Foreign Relations. He is a trustee of the Chartered Institute of Arbitrators, representing the Western Hemisphere. He spent 4 years in diplomatic service in New- Zealand and Samoa during the Obama Administration.
See www.HuebnerArbitration.com for more information.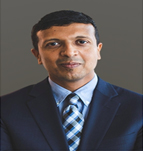 Sunu Pilliai, FCIArb, is an attorney with the Construction and Cybersecurity practice groups at Saul Ewing LLP. Prior to becoming an attorney, he worked for 13 years on a broad cross-section of domestic and international projects, as an engineer, and as a consultant providing project management and construction claims services. He is an arbitrator with AAA, and an approved mediator with the U.S. District Court for the Western District of PA.
Sunu counsels construction and energy industry clients on issues throughout the project life-cycle, from contract formation through dispute resolution. Sunu also assists clients in complying with privacy and cybersecurity regulations and in responding to potential data breaches. He holds the Certified Information Privacy Professional (CIPP / US) certification from the International Association of Privacy Professionals (IAPP). Sunu holds undergraduate and graduate degrees in naval architecture and multiple industry certifications. See https://www.saul.com/attorneys/sunu-m-pillai for more information.
This program is free, but space is limited.  To register, go to:
https://us06web.zoom.us/webinar/register/WN_pou2zKotRoSpx3GLmV-u_Q