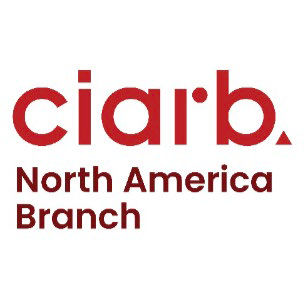 Wednesday, July 26, 2023, at 1:00 p.m. EST/10:00 a.m. PST
CIArb-NAB's monthly webinar series "Ask the Arbitrator" will feature Brent Clinkscale, Esq., L. Tyrone "Ty" Holt, Esq., Jeanne Charles, Esq. and CIArb Board member, Chris Campbell Esq., MCIArb, and will be moderated by Dr. Katherine Simpson, FCIArb. Speakers will discuss the 30 days leading up to and including the hearing.
Register here:  https://us06web.zoom.us/webinar/register/WN_FNTRGaIRRwy81rKQTygjQw
Panelists' Bios:

Brent Clinkscale, Esq. is a member of the American Arbitration Association ("AAA") Domestic Panel of Commercial, Complex and Consumer Arbitrators and a member of the International Centre for Dispute Resolution ("ICDR") Panel.  Brent is also a Member of the AAA-ICDR Council and serves on the Arbitrator Committee.  He is Past President and present Executive Committee Member of the Atlanta International Arbitration Society ("AtLAS"), Chair of the United States Council for International Business ("USCIB") Southeastern Arbitration Subcommittee, and Chair of the South Carolina Bar International Committee. To learn more about Brent, visit https://www.clinkscaleglobaladr.com/
L. Tyrone "Ty" Holt, Esq., has over thirty-five years of experience as a nationally recognized commercial and construction arbitrator and mediator, with the following qualifications and credentials:  Fellow and Past-President of the College of Commercial Arbitrators ("CCA"), Contributing Author, CCA Guide to Best Practices for Commercial Arbitrators, Co-chair of the Associates Mentoring Program; Certified Mediator, International Mediation Institute; Member, National Academy of Distinguished Neutrals ("NADN") – Arbitration and Mediation Panels; Panel Member, American Arbitration Association ("AAA"), Counsel-rated Panel for Mega Construction Project Claims; Member, AAA Master Mediator Panel – Construction; Member, International Institute for Conflict Prevention and Resolution ("CPR") Construction Industry Mediation and Arbitration Neutrals Panels; Member, Mediator Panel, Resolute Systems, LLC, Insurance Coverage Disputes. To learn more about Ty, visit https://holtllc.com/

Jeanne Charles, Esq. In September 2021, Jeanne was appointed by President Biden, to the Federal Labor Relations Authority Federal Services Impasses Panel. In this role, she uses various tools of dispute resolution to help federal government agencies and their unions resolve collective bargaining impasse disputes. In addition to her role with the federal government, Jeanne maintains a national ADR practice including arbitration, mediation and fact-finding in workplace and commercial disputes. Jeanne currently serves on various public and private sector arbitration panels, including for professional sports. She is on the rosters of the labor and commercial panels for the American Arbitration Association ("AAA"), the Federal Mediation and Conciliation Service ("FMCS") and National Mediation Board ("NMB").
Christopher M. Campbell, Esq., MCIArb, is Senior Litigation Counsel for Baker Hughes and advises on commercial dispute resolution matters in the Oil & Gas, Energy & Technology sectors. Chris earned an LL.M from Tsinghua University (studying Chinese Law and international dispute resolution) and has worked on commercial & legal matters across multiple continents. Chris has advised the Charleston Port Authority on various matters related to trade law and international commercial arbitration.
Chris currently serves as a Co-Chair for the ABA International Arbitration Committee, the Steering Committee for the Silicon Valley Arbitration and Mediation Center's Young Practitioners group (SVAMC-YP) and a founding member of Racial Equality for Arbitration Lawyers (R.E.A.L.). Chris also hosts a podcast, "Tales of the Tribunal", which profiles the dynamic figures in international law and business on their backgrounds, projects and interests.  To learn more about Chris, see https://www.linkedin.com/in/chriscampbellusa/
Dr. Katherine Simpson, Esq., FCIArb. is a Fellow of the College of Commercial Arbitrators ("CCA") and a Member of the National Academy of Distinguished Neutrals ("NADN").  She has an alternative dispute resolution practice with offices in the US (Michigan) and the UK (London, 33 Bedford Row). To learn more about Katherine, visit https://www.simpsonadr.net/