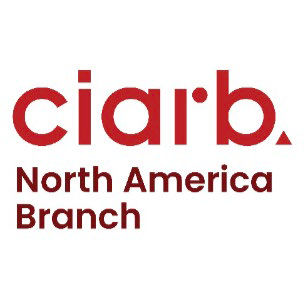 Wednesday, Dec. 14, 2022, at 1:00 p.m. EDT/10:00 a.m. PDT
CIArb-NAB's monthly webinar series "Ask the Arbitrator" presents an interview with International Investment and Commercial Arbitrator, Mark Kantor on Wednesday, December 14, 2022, at 1:00 p.m. EDT/10:00 a.m. PDT. Mark Kantor will be interviewed by Ms. Isabela Hernandez-Peredo Martinez, an LL. M student with the White & Case International Arbitration program at the University of Miami, School of Law in Florida. Ms. Hernández-Peredo is a member of CIArb-NAB (See bios below).
The Ask the Arbitrator series features hour-long sessions of light-hearted conversations with seasoned international arbitrators, each month, that are not only fun, but also substantive, with a focus on how to break into the field of international arbitration, or how to best position oneself to get the arbitration work in the international arena. The monthly series is intended to promote the Chartered Institute of Arbitrators and its members, as well as the participating student community.
The series provides the ADR community with content that speaks to the practical skills and strategies employed by skilled Arbitrators and Mediators. The interviews delve into topics of interest to arbitrators, educators/ law students, and generally include a moderated question and answer session.
Brief Bios:
Mr. Mark Kantor is a retired partner of Milbank, Tweed, Hadley & McCloy (now Milbank LLC), an international arbitrator in investment and commercial disputes, Adjunct Professor at the Georgetown University Law Center and Editor-in-Chief of the online journal Transnational Dispute Management.
Mr. Kantor was a member of the World Bank Group Sanctions Board (term ended Fall 2021). He is a former member of the American Arbitration Association Board of Directors and the Council of the American Arbitration Association, and former Chair of the DC Bar- International Investment Committee and the DC Bar International Dispute Resolution Committee.
He has authored numerous works, including Reports of Overseas Private Investment Corporation Determinations (eds. Mark Kantor, Michael D. Nolan and Karl P. Sauvant), Valuation for Arbitration: Compensation Standards, Valuation Methods and Expert Evidence (OGEMID Best Book 2008) and "A Code of Conduct for Party-Appointed Experts in International Arbitration – Can One be Found?" 26 Arbitration International 323 (2010) (OGEMID Best International Dispute Resolution Article 2010).
Ms. Isabela Hernandez Peredo Martinez is a Mexican attorney, currently pursuing an LL.M. in International Arbitration at the University of Miami. Before attending Miami Law, Isabela worked as an associate at Rico, Robles y Libenson, S.C., a prestigious Mexican law firm, where she focused her practice in litigation, specifically in amparo and administrative law. Among the most relevant matters in which Isabela has participated is the development of strategies for the defense and resolution of complex disputes in different sectors, such as, energy, financial services, and infrastructure. Ms. Hernández-Peredo, has also experience in mergers and acquisitions, having advised complex domestic and international transactions.
This program is free, but space is limited. To register, go to:
https://us06web.zoom.us/webinar/register/WN_rUTFpbH-QbWPX6x4RfsiKQ