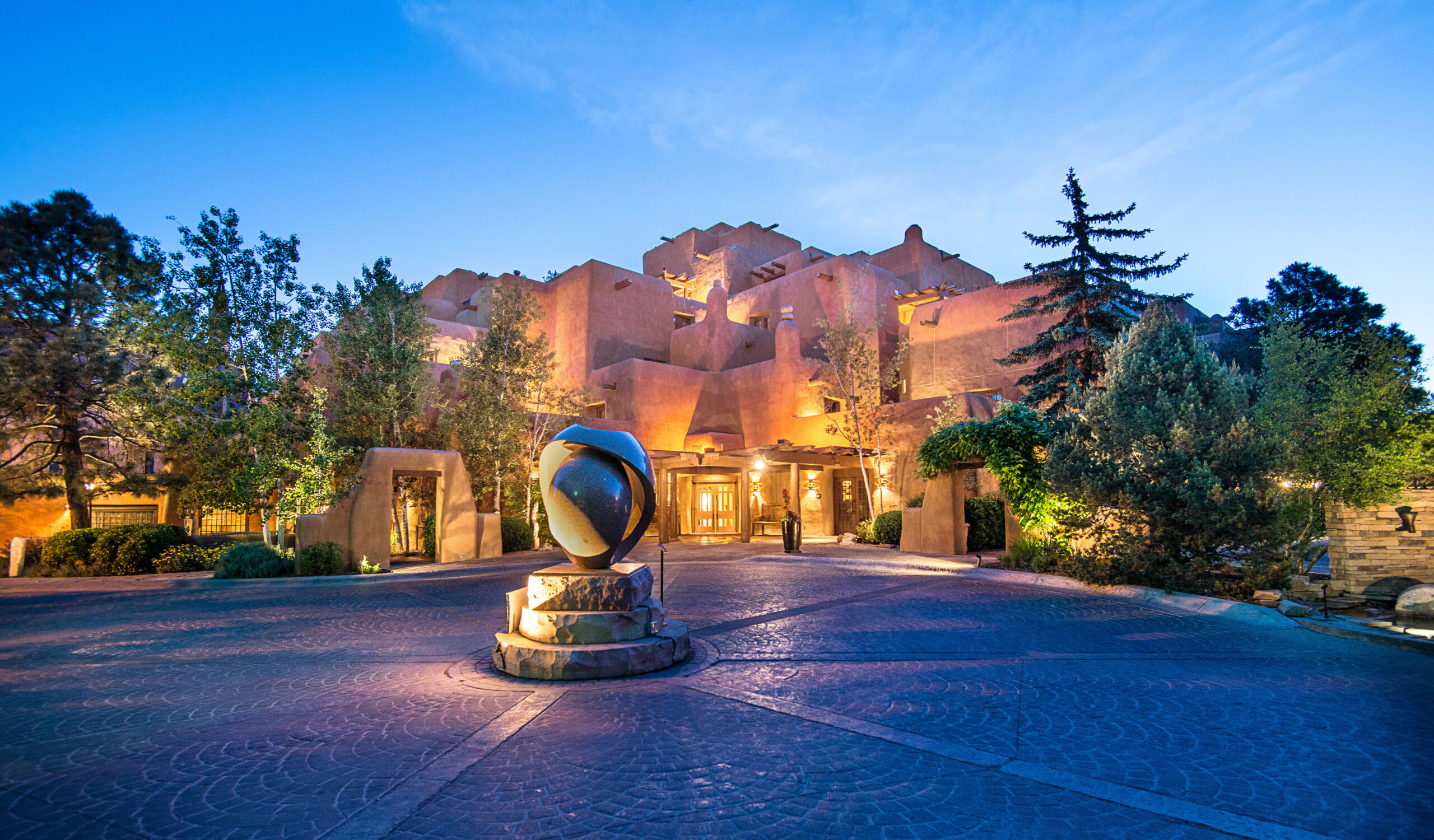 ABOUT THE EVENT
Join other CIArb members in beautiful Santa Fe, N.M. for networking along with educational programming.
The event will be held at the Inn at Loretto in downtown Santa Fe, just off the historic Plaza which dates from more than 400 years ago. Event registration is available at: https://www.ciarbnab.com/santa-fe-registration.
Early bird rate of $500 per person for early registrants. The rate will be $650 after February 1, 2023. Registration includes a place for one at the Friday evening dinner along with admission to the Saturday morning session and Sunday morning farewell breakfast. Hotel costs are extra and to be borne by attendees. See hotel charges below and register for the Inn at Loretto here.
***CIARB NAB has, arranged for a block of rooms, first come first served, at the Inn at Lorretto for a base rate of $269/night plus a resort and amenity fee of approximately $30/night and taxes.
***(Spouses or significant others may register for an additional $250.00 which covers all of the same events, including Dinner on Friday night.
***Registration is open to any CIArb member, regardless of Branch, and their spouses or significant others. Registration for the Members Retreat does not include the Saturday night Speakers Dinner (Geronimo Dinner) which requires separate registration and an additional fee.

AGENDA
Friday, April 14, 2023 – 6:00 PM – Dinner at the Inn at Loretto, featuring a Key Note by John Garman FCIArb, a former Chair of NAB
Saturday, April 15, 2023 – 9:00 AM- 4 PM – An informative plenary session featuring presentations from:
Murray Smith, Q.C., LLM, FCIArb,
John McArthur FCIArb and Northern California Chapter Chair,
Amb. (Ret.) David Huebner FCIArb, CIArb Trustee for the Americas and former Chair of NAB,
Ann Ryan Robertson C.Arb, FCIArb, former President of CIArb, and
A distinguished panel of NAB members from Mexico led by Reynaldo Urtiaga, Chapter Chair for Mexico.
Saturday, April 15, 2023 Afternoon
Saturday afternoon is free time to enjoy sightseeing and the pleasures that Santa Fe has to offer. Check the Santa Fe visitor's Center website @ https://www.santafe.org call the concierge at the Inn at Loretto by phone (505)988.5531.
If you are unable to attend the Geronimo dinner on Saturday night, enjoy a night out in Santa Fe at one of the many gourmet restaurants within a short distance. We recommend making dinner reservations well in advance to avoid any possible complications.
Saturday, 6:00 PM – Speakers Dinner (Geronimo Dinner) at the fabulous Geronimo Restaurant for $175 per CIArb members and spouses/significant others. (Reservations will be accepted on a first-come-first-served basis, and space is limited). CURRENTLY SOLD OUT. This is an additional event with a separate registration fee. Geronimo Dinner Reservations are available during the retreat registration process or explore Santa Fe.
Additional information will be provided to registrants as appropriate when available. CLE has not yet been obtained, but the plan is to seek it for certain jurisdictions.
Download Brochure | REGISTER NOW